New Technologies Enable Pharmacy Efficiency
Today, technology can alert you to refill a prescription proactively, and then notify your patients that their refills are due and ready to pick up.
We're taking this capability to the next level – which allows you to be even more proactive. With DrFirst's Backline® you can text your patients with relevant educational information when the order first arrives at the pharmacy, or prior to refills being due. Backline also allows patients to respond electronically to refill reminders, delivery/shipment confirmations, patient surveys, and more.
We've also added HIPAA-compliant virtual visits, secure messaging (provider-to-provider and provider-to-patient), clinical file sharing, and much more. Easily use Backline with any phone, tablet or computer.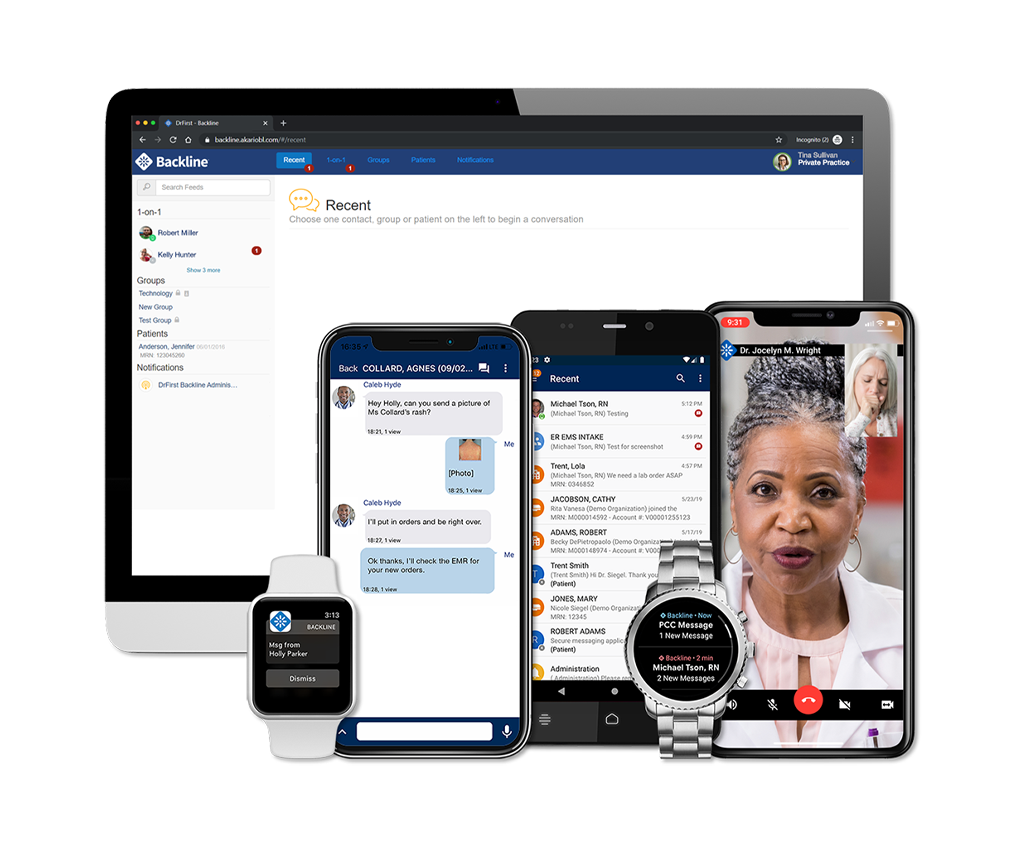 Relaxed enforcement of HIPAA guidelines is temporary. Choose a solution you can grow into.
Quick & Easy for Patients

No sign-up process or app for patients to download. Invite patients via text and connect instantly.

No per-session fees. Use Backline for all of your patients, providing you with high value at a low cost.